Battle Mode Games List
Tools that allow you to create your own surveys.
Engage in a large scale free-for-all among 100 players in Fortnite Battle Royale. Loot weapons and treasure chests, hide from your enemies, and destroy them in exciting encounters. You can choose to camp, or be aggressive: go and search enemies as you traverse the battlefield: just avoid the eye of the storm!
10
rate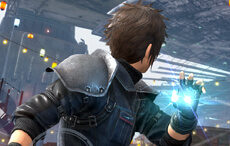 Join the SOLDIER project as a candidate and become the first elite soldier in Final Fantasy VII: The First Soldier!
10
rate
Action packed arena experience that rewards skill shots and coordinating with a team to win!
10
rate
Fight the forces of hell using various types of weapons so you can return back to the living!
10
rate
Featured Games
Blade & Soul Avenge your massacred brothers and sisters in Blade & Soul's epic story of war and betrayal!
Forge of Empires Starting with a small Stone Age settlement it is your task to create an empire and follow it onward throughout the centuries!
Sinespace Explore tons of gorgeous, player-created worlds or create your own in Sinespace!
Lady Popular Dress to impress in a stunning virtual fashion game where you can own the catwalk.
Tribal Wars 2 Rally your armies, fortify your castle walls and lead your soldiers to glory in Tribal Wars 2 today!
Adventure Academy Dive into a world full of adventures and learn while having some incredible fun by attending the Adventure Academy!
Statistics
Games1,707
Articles588
Surveys65
Blog Posts6,322
Users3,497
User Reviews162
Find us on Facebook