Need for Speed: World
Sports
Cloud Pirates
Action
Victoria
Casual
Astro Boy: Edge of Time
T/CCG
About Us
Worldwide Games Database (WWGDB) reviews the best online games in the industry. To be selected into the database, the game must fit certain criteria and fall within the highest standards of gameplay, graphics, sound effects, and community. Only games that fit that standard are included and given a comprehensive review.
Games that are selected get the WWGDB Seal of Approval. You can be certain that games with the seal have met our standards of quality. Enjoy the game.
Recent Games
View all
Jump into the frozen wastelands of the earth in Scavengers, a free-to-play third-person shooter where you fight other squads and the environmental enemies. Use various guns to keep enemies at bay, keep warm and protect yourself from the storms, and loot whatever you can, head to the extraction point and safety. Craft better gear to face more formidable challenges.
-
rate
Jump into the world of Maid of Sker, and try to survive from the inhabitants of Sker Hotel. Play as Thomas Evans and uncover the hotel's mysteries with the help of Elisabeth Williams, your lover. Navigate around the eerie and decrepit halls of Sker Hotel, and try to fend off The Quiet Ones using only a sound weapon.
8
rate
Dive into the world of Imperator Rome and play as the emerging Roman Republic or as one of the kings and tribal chiefs in the era. Set a few years after Alexander the Great's death, build your chosen faction and turn it into a significant power. Manage your populations, build wonders, and raise formidable legions to defend your lands or conquer.
10
rate
Articles
View all

Barely a year since it was released, Genshin Impact racked up a billion dollars in mobile revenue thanks to millions of players. It is doing everything right, and its rise won't stop any time soon.
10
rate
According to some reports, PlayStation is hiring for a Head of Mobile position. Though this seems unlikely we'll see them port games or make new ones for phones, it's still possible.
10
rate
Team up with your friends and get into the landscaping business in this brand-new DLC for Tools Up!
10
rate
Trailers are more than just a preview of what a game delivers. They're essentially one of the most critical aspects of marketing an upcoming title. While some fall flat in various aspects, others manage to induce hype and convince viewers to spend their money.
10
rate
Surveys
View all
Which week do you think is the toughest to play in Friday Night Funkin'?
Who is your favorite S Rank Hero in Survivor Legacy?
When we say the graphics in the browser MMORTS Game of Thrones is astounding, we include its many loading screens as well. Which of these do you think is the best among the lot?
Recent Blog Entries
View all
by Mikhail
Jun 17, 2021
Scavengers is a PvE and PvP shooter where you jump into the frozen wastes of the earth with a squad of three to loot items and obtain treasures. Take down enemies, control various points in the map, and extract safely. Use a variety of guns and weapons to outlast other players and the environment.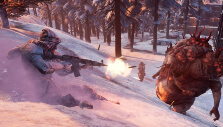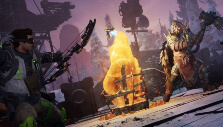 Read More
by Mikhail
Jun 15, 2021
Claim Control for free on Epic Games today - don't miss out on one of the best games of 2019.
Read More
by Aethyna
Jun 14, 2021
Revealed during E3, NARAKA: BLADEPOINT has an official release date, alongside a new open beta and new content reveals.
Read More
by Aethyna
Jun 14, 2021
The online World War II strategic first-person shooter from Black Matter and Team17 counts down to D-Day, the liberation of Europe, and the infamous Eastern Front battles of Kursk and Stalingrad.
Read More
by Aethyna
Jun 14, 2021
Pre-order the 4D strategy shooter now for 20% off and an exclusive skin.
Read More
by Aethyna
Jun 14, 2021
Frontier Foundry unveils another exciting new development partnership, as Okomotive expands the FAR universe.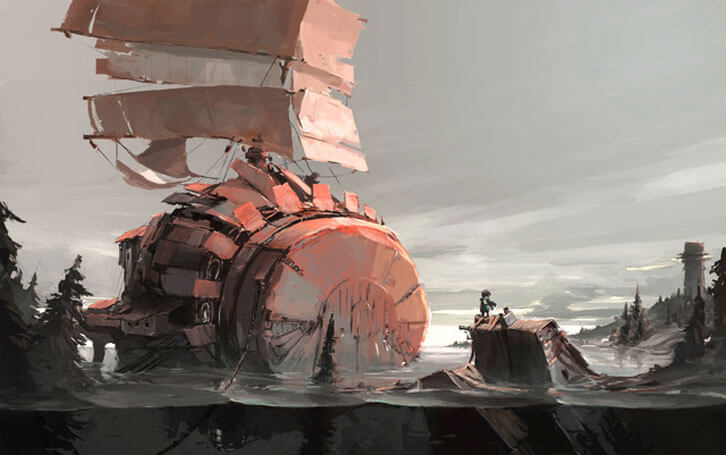 Read More
by Mikhail
Jun 14, 2021
RAID: Shadow Legends just released its 4.30.0 update, which presents a slew of new content, from new heroes to community rewards!
Read More
by Aethyna
Jun 13, 2021
Wired Productions and LKA Lift the Lid on Revolutionary Soundtrack Recorded Underwater.
Read More
View more
Featured Games
Blade & Soul Avenge your massacred brothers and sisters in Blade & Soul's epic story of war and betrayal!
Fer.al Embark on an exciting adventure through the many iconic locations in Fer.al as a sleek animal avatar!
Forge of Empires Starting with a small Stone Age settlement it is your task to create an empire and follow it onward throughout the centuries!
Sinespace Explore tons of gorgeous, player-created worlds or create your own in Sinespace!
Lady Popular Dress to impress in a stunning virtual fashion game where you can own the catwalk.
Tribal Wars 2 Rally your armies, fortify your castle walls and lead your soldiers to glory in Tribal Wars 2 today!
Statistics
Games1,349
Articles459
Surveys65
Blog Posts4,132
Users3,108
User Reviews159
Find us on Facebook