Blog
by Aethyna
Dec 22, 2015
There is an astounding number of classes in Dofus and surely, you have tried at least some of them while playing the game. Which, do you think, is the coolest class?
Read More
by Aethyna
Dec 22, 2015
By fusing elements that made both tactical strategy and collectible card game great, and couple it with a dynamic environment, you'll get this incredible and potentially revolutionary hybrid game, Zems. Do read on to find out more.
Read More
by Aethyna
Dec 21, 2015
Wishing you a Merry Christmas and a Happy New Year in advance!
Read More
by Aethyna
Dec 21, 2015
Played entirely on a gridded Google Maps, BattleCell is an intriguing and very unique text-based MMO strategy game that allows you to claim entire sections of the map ... if you're capable enough to do so. Will you be able to prove your strength and dominate the world? Play BattleCell now and find out!
Read More
by Aethyna
Dec 20, 2015
Are you ready to go back to the school of huppermagics to start your new semester? Find out what Wakfu has in store for you in this amazing update!
Read More
by Aethyna
Dec 18, 2015
A new year is approaching, and we, at WWGDB, will be wrapping up the year of 2015 with our list of the top 10 best free-to-play MMO games.
Read More
by Aethyna
Dec 16, 2015
Read on to find out about the improvements Wild Terra had made since the launch of its alpha-phase last year.
Read More
by Aethyna
Dec 16, 2015
Of the 6 classes available in Echo of Soul, which one do you think is the best-looking?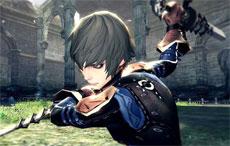 Read More
by Aethyna
Dec 16, 2015
When your internet video went viral and caught the attention of a renowned talent agency, you finally have that opportunity to attain stardom in this amazing hidden object/casino game, Hidden Object: Fame and Fortune! The show biz can be very ruthless though. Do you have what it takes to rise to the top?
Read More
by Aethyna
Dec 15, 2015
With a range of games, manga series, magazines, animation shows, music and merchandise under its belt, Ankama is a digital entertainment company that should be reckoned with. Read on to find out more about this company and what has made it so successful.
Read More
Newer Posts
Older Posts
Blog Archive
Featured Games
Taonga Venture through the thick jungles of an island paradise that you own to reveal its secrets in Taonga!
Blade & Soul Avenge your massacred brothers and sisters in Blade & Soul's epic story of war and betrayal!
Fer.al Embark on an exciting adventure through the many iconic locations in Fer.al as a sleek animal avatar!
Forge of Empires Starting with a small Stone Age settlement it is your task to create an empire and follow it onward throughout the centuries!
Sinespace Explore tons of gorgeous, player-created worlds or create your own in Sinespace!
Lady Popular Dress to impress in a stunning virtual fashion game where you can own the catwalk.
Statistics
Games1,330
Articles438
Surveys64
Blog Posts3,943
Users3,066
User Reviews159
Find us on Facebook