Sacred Saga Online
by Aethyna
Oct 30, 2017 | 1 Votes | 1 Played | 0 Reviews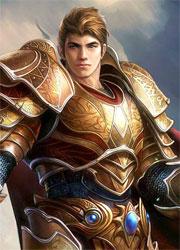 8
rate
Chosen as Athena's very own champion, you'll be fighting against all the enemies (sometimes, even the gods themselves) thrown your way for Athena in defense of Athens, and in return, she aids you by granting you the use of her powerful Sacred Sets of armor in this rather unique, browser RPG.
Play Now
Similar Games
Played
People Also Played
Summary

Under the guidance of the Goddess Athena, Athens has grown to be wealthy and prosperous. However, many other gods don't take kindly to other's success and seek to lay waste to what Athena has painstakingly built... but this is a fight she couldn't do alone. Chosen as her champion, you'll be fighting against all the enemies (sometimes, even the gods themselves) thrown your way for Athena in defense of Athens, and in return, she aids you by granting you the use of her Sacred Sets of armor.

That said, Sacred Saga Online is basically a reskinned form of another pretty popular browser RPG, Omega Zodiac. However, we're still interested to see if the game's any different in this version as compared to the original and well, here's the review.


Plotline

There isn't any introduction to let you know what's going on prior to heading into the game. This is something I think the game can improve on if they are still aiming to patch up the game. A simple CG video will do nicely.

That said, you can still get the gist of the story simply by reading all the dialogues and quest texts available in the game. Generally though, you will be playing as one of the few champions hand-picked by the Goddess Athena herself in an attempt to help protect Athens from various rival gods and goddesses who are, probably, jealous of Athens' success.


Gameplay

The game provides players with 3 gender-locked classes to choose from, namely Knight, Archer, and Mage. Aside from their different array of skills, character models and animations, these classes aren't that much different from the others since the game utilizes a rather unique class-based combat system which basically means that all classes will have 3 main skill sets that you will just be switching around.

Now, unlike many other browser RPGs, Sacred Saga Online has a combat system that just have 3 sets of skills – anti-warrior, anti-mage and anti-archer. Each of these sets will contain a sequence of individual skills which is actually part of the auto-combat option. Depending on the enemies you face, you'll need to swap between the skill sets just so you can maximize your damage – getting the set right will get you more critical hits (damage enhancers) rather than getting resists (damage dampeners).

However, due to how the combat in the game is set up, there is literally no way for you to play the game manually, which I'm guessing no one will want to do anyway. The only manual part is when you choose a skill set to use. But, interestingly, the game does have a more active feel to its combat, mainly because there's a dash button that you can use (by pressing spacebar) to escape from dangerous boss skills. Auto-combat doesn't really help you in that respect, so that's a good time for you to grab back the reins, at least for awhile.

Combat aside, like all RPGs, Sacred Saga Online has both PvE and PvP aspects. However, the odd thing is that the game focuses a whole lot more on the PvE and little to almost none on the PvP. In fact, even at level 65, I have yet unlocked a single PvP game mode. When it comes to PvE though, you'll get tons of dungeons, like Dungeon Hall, Holy Realm, Skill Dungeon, XP Dungeon, etc; and events to participate in, such as world boss events. Each dungeon will offer you something unique to farm for to encourage you to return to it over and over again.

Questing in this game is also very well-planned. I like that there isn't a lull in between the leveling process, where there's a part where there isn't anything exciting (quests or dungeons) for you to do to gain experience points except to farm mobs.

As you might expect from any browser RPG, Sacred Saga Online does provide its players with a ton of ways to improve their character and to increase their overall Battle Rating. You can enhance their armor and weapons; evolve mounts and wings; improve skills; unlock new talents and many more.

However, I would say the most iconic part about this game is its zodiac-themed Sacred Set system. Apparently, being a champion of Athena has its perks – you'll, from time to time, be granted special godly sets of armor by the Goddess herself. These sets can be triggered if you have all the pieces collected (through a dungeon, naturally) and can give your character super damage-dealing effects for a brief moment. Your Sacred Set can be upgraded by using Star Souls. You will gain access to special God's Weapons once you've proven yourself worthy of using them as well.

Sacred Saga Online has an in-game shop since it's a freemium game and all. The shop sells a really wide variety of items ranging from upgrade materials to socket gems in exchange for a pretty varied range of currencies, be it bound diamonds, prestige or honor. There is also a tiered VIP system in place for those who are looking to gain an advantage in the game. VIPs will get a ton of helpful perks that will turbo-charge their gameplay, giving them a pretty strong lead over a free-to-play player.


Community

Guilds are unlocked at level 45 in this game, and considering that how important they can be, it might be best to join one as soon as you are able to. Unfortunately, the game is very new and apparently not many players are willing to shell out money to get VIP 1 just to create a new guild. As such, there isn't a lot of guilds for players to join.

The last I checked, there were only 3 guilds and all of them are full. Expect some intense competition to get into a guild and if you do manage to get into a guild, expect to be asked to contribute a lot more at the risk of being expelled from one.


Graphics/ Sound

Graphics-wise, Sacred Saga Online did somewhat 50/50. I really like how the game environment looked but there is a very obvious fuzziness around the edges when it comes to visuals for moving objects/ characters. The texts and icons in the game are rather small as well, and I don't really think zooming in helped.

In terms of its sound effects and music, I find both of them really brilliant for a browser RPG. They might start to sound repetitive after a good while, but if you put that aside and just enjoy the composition, then the music's nice to listen to and it fits well with the game situation you're in.


Conclusion

In summary, Sacred Saga Online IS essentially Omega Zodiac in the flesh, though perhaps not in the skin. Despite the changes made to some graphics, the loading icon in the game still displays Omega Zodiac and that's the proof anyone needs to know that this game is simply a rehashed version of the game. However, as fun as Omega Zodiac is, Sacred Saga Online is definitely similarly entertaining, and if you compare it with other browser RPGs, this game does have its fair share of unique aspects that made it stand out, such as the class-based combat abilities

So, if you've loved Omega Zodiac, or any browser RPGs for that matter, you'll want to try Sacred Saga Online out!
Sacred Saga Online Blog
by Aethyna
Oct 30, 2017
Chosen as Athena's very own champion, you'll be fighting against all the enemies (sometimes, even the gods themselves) thrown your way for Athena in defense of Athens, and in return, she aids you by granting you the use of her powerful Sacred Sets of armor in this rather unique, browser RPG.
Read More
User Reviews
Please fill in the title and the full review fields
The review text can be a maximum of 10000 characters long
Please rank the game before submitting your review
The review title can be a maximum of 50 characters long
Featured Games
ArcheAge Explore a world with limitless possibilities in a stunning Sandbox MMO.
Trove If you love Minecraft or any other voxel-based MMORPGs, you'll definitely enjoy playing Trove!
Blade & Soul Avenge your massacred brothers and sisters in Blade & Soul's epic story of war and betrayal!
Forge of Empires Starting with a small Stone Age settlement it is your task to create an empire and follow it onward throughout the centuries!
Sinespace Explore tons of gorgeous, player-created worlds or create your own in Sinespace!
Lady Popular Dress to impress in a stunning virtual fashion game where you can own the catwalk.
Statistics
Games1,290
Articles392
Surveys64
Blog Posts3,612
Users2,932
User Reviews157
Find us on Facebook