Need for Speed: World
by Aethyna
Dec 17, 2014 | 1 Votes | 8 Played | 0 Reviews
10
rate
Need for Speed: World has been shutdown by EA Games. Please take a look at our "Games Like" feature to find alternative games that you will enjoy instead.
Play Now
Similar Games
Played
People Also Played
Summary

Are you born to race? If so, sign up for Need for Speed: World (NFSW), the hottest free-to-play MMO racing game on the internet and race against the pros! It is an open world racing game as you can explore the beautifully-lit streets freely and meet other street racers… this feature is somewhat similar to the single player version of the latest Need for Speed games as well. Then, you can invite them for private races or join other drivers randomly in the multiplayer mode. With the 200k cash that you're given at the beginning of the game, you'll be able to get yourself a car to race with. You can also buy other cooler models of cars and new upgraded car parts, but with 'boosters' that can be bought with real cash. Don't forget to repair your car frequently as it'll get knocked up pretty bad if you're a terrible driver! Ready to take on the streets in Need for Speed: World? Well then, what are you waiting for? Get your car over to the starting line now!


Gameplay

At login you can choose whether to have automatic or manual transmission as well as adjust the camera view. There're four camera views to choose from, that is, far, close, hood and bumper. For far and close views, the camera is following behind the car. But for more realistic views you'll have to choose hood or bumper which will allow you to look out from inside the car.

Controls in Need for Speed: World are fluid and good. If you use the keyboard, then you can use a combination of keys; like D + Space or A + Space, to do some cool drifting at sharp corners. However, if you're not too familiar with racing games, you should definitely start with the 'single player mode' to get some practice first!

There are a couple of game types in single player mode that can be categorized into 2 major types – racing and pursuit. The racing category consists sprints, circuits and drag races, whereby sprints are shorter races that require you to race computer-generated opponents from one point to the other, while circuits will require you to complete series of laps against a couple of opponents. Drag racing, on the other hand, focuses more on getting the best shifts while racing in a short straight line to the end. Whoever finishes first in these races wins! However, the game is not just a straightforward rush to the end - you will have to deal with traffic on the road too!

The most interesting game type is definitely the intense and relentless 'pursuit' mode! You can easily trigger this mode by merely ramming into a police car. In this mode, you will need to escape from the long stretchy arm of the law by evading the army of police cars hot on your trail. You'll need to keep an eye on the road and the other eye on the meter at the bottom of your screen. The closer a cop car is, the higher the meter indicator will go! The thrilling car chase that you've initiated can be cut short if your meter is full. Once 'busted', you will need to pay a hefty fine, but you can also get a little bit of reputation. However, the meter will also drain out if you've managed outrace and outwit your police pursuers, even just for a little while.

When you're skillful enough, you can then go to the multiplayer mode to test your mettle against other human players. However, due to the game's very unfair matchmaking system, you'll often find yourself racing against experienced players that are more than 10 times your level! In terms of rewards for completing a multiplayer race, you'll be given cards to draw from as well. Unlike in single player mode though, the cards provided here are differently colored (gold, silver and bronze) and will reward much better prizes!

After completing any game, you are rewarded with cash and reputation, no matter if you win or lose. Reputation is the 'experience point' in this game. It will allow you to buy level-locked items by leveling you up. The cash can be used for repairs in the Safehouse (something like a garage). Cash that you earned after races can also be used to repaint your car and to customize your car with vinyl logos. Besides logos and decals, there are no other ways in Need for Speed: World that you can further personalize your car. In addition, after completing a race in single player mode, you are given blue lucky draw cards to draw from. Every card you draw has a chance of rewarding you with several types of rewards, namely reputation, cash, nitrous, shield, and juggernaut.

The game also gives you a small amount of free speed boost (currency that requires real life money to buy) after completing certain levels. These speed boosts are useful when you want to upgrade, get parts, power-ups or to buy more powerful cars at the shop in future, but of course, you won't have enough speed boost to purchase all these stuffs unless you whip out your credit card to buy speed boost online.

Although Need for Speed: World boasts of offering many car models, such as Bugatti Veyron or Caterham R500, you will unfortunately have to shell out some real money to buy yourself a slick new car 90% of the time. This is because, despite the fact that there are some cars that will cost you in-game money, these cars are so ridiculously over-priced, as compared to the rate in which you earn your in-game cash. Furthermore, considering that having a great car is already half the battle won in racing games (the other half is your driving skills), this game is pretty much pay-to-win.


Community

The social aspect of Need for Speed: World is confined to only the multiplayer mode since it does not allow you to play in a co-op match with your friends or with other players in a team. In this mode, you can chat with others, compare your statistics or invite them to a private match in real time! You can look at other driver's profile by right clicking on their cars as well. You'll never lack willing opponents when trying to find a group to race with in the multiplayer mode as there are enough people out there waiting to race with you. However, the matchmaking is extremely skewed and it does not match you up with drivers of your same level most of the time. Thus, sometimes, a newbie level 2 driver (like you) may get matched up in a race with level 35 drivers.


Graphics/ Sound

The environment in Need for Speed: World looks absolutely astounding and so is its graphics. The different models of cars, such as Mazda, Bugatti or Aston Martin, are also extremely drool-worthy (since there is no way you can afford them in real life) and you can change its colors to your liking! Besides that, the thumping background music, the roar of engines and the squealing of tires as you perform a drift contribute a lot to the racing atmosphere, driving up your adrenaline levels before and during the races.

Overall, the beautiful scenery in Need for Speed: World, accompanied by the roaring sound of the sports cars in the background, are really immersive, especially if you were to choose the view from inside the car.


Conclusion

In a free-to-play game like Need for Speed: World, you enjoy the quality racing that the game provides without paying a single cent. There are plenty of thrilling game modes that you can race in, including the very challenging and fun pursuit mode. Like all Need for Speed games, you do not only race in this game, you have to handle the traffic and the police on the streets as well! The game also provide a variety of fabulous race cars that you can buy, however, free-to-play players may struggle getting any new car or upgrades in the game without a whole lot of grinding. If you can't stand the grind, you can buy speed boost using real money that you can then use to buy new and more expensive cars, upgrades, power-ups or even insurance, which usually last one week (If you have insurance, then your car is protected from damage during races). Nonetheless, despite the limitations the game impose on free-to-play players, Need for Speed: World is still a great and addictive game for these players if they are seeking for a thrilling race now and then, and are not too serious about getting to the top spots on the leaderboard.
Need for Speed: World Blog
by Aethyna
Dec 17, 2014
Need for Speed: World has been shutdown by EA Games. Please take a look at our "Games Like" feature to find alternative games that you will enjoy instead.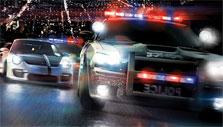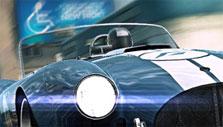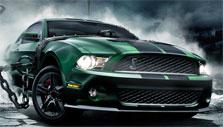 Read More
User Reviews
Please fill in the title and the full review fields
The review text can be a maximum of 10000 characters long
Please rank the game before submitting your review
The review title can be a maximum of 50 characters long
Featured Games
Blade & Soul Avenge your massacred brothers and sisters in Blade & Soul's epic story of war and betrayal!
Forge of Empires Starting with a small Stone Age settlement it is your task to create an empire and follow it onward throughout the centuries!
Sinespace Explore tons of gorgeous, player-created worlds or create your own in Sinespace!
Lady Popular Dress to impress in a stunning virtual fashion game where you can own the catwalk.
Tribal Wars 2 Rally your armies, fortify your castle walls and lead your soldiers to glory in Tribal Wars 2 today!
Adventure Academy Dive into a world full of adventures and learn while having some incredible fun by attending the Adventure Academy!
Statistics
Games1,559
Articles565
Surveys65
Blog Posts5,531
Users3,380
User Reviews162
Find us on Facebook