Blog
by Mikhail
Feb 28, 2018
Knack is a third-person action adventure platformer where you play as Knack, a humanoid organism created through ancient relics. Fight in a war to save humans from goblins, beings who seek to destroy it. Go through a tale of betrayal, and fight your way through tough situations and become the hero mankind needs.
Read More
by Aethyna
Feb 27, 2018
Tons of amazing updates are coming to League Of Angels – Paradise Land... Find out more!
Read More
by Aethyna
Feb 27, 2018
If you really love playing Ultima and Ultima Online, then you'll definitely enjoy playing this game. Be sure to mark your calendars!
Read More
by Aethyna
Feb 26, 2018
Grab a free Steam key for the hardcore, survival/sandbox MMO game, Wild Terra Online now!
Read More
by Aethyna
Feb 25, 2018
WordCrafting: A Tower of Words is a very intriguing and unique, fantasy-themed word puzzle game that combines the strategy and physics needed in tower-building games with the fun of unscrambling the letters in a word and making crossword puzzles. It may not be the easiest game to get into, but once you get how it works, you will quickly realize how refreshingly entertaining it is.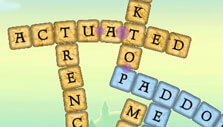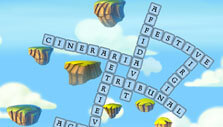 Read More
by jose
Feb 24, 2018
Most MMO games today are of the free2play variety. These games however are designed in such a way that the creators can earn from them despite being free. Let's take a look at how they do it.
Read More
by Aethyna
Feb 23, 2018
Show those arrogant producers how wrong they were by learning the trade and growing your hobby farm in this rather whimsical and very unique, farm-themed time management game, Hobby Farm Show!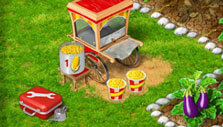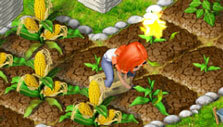 Read More
by Aethyna
Feb 22, 2018
Best of the Blue Bomber's 8-Bit Adventures arrive today on the fast-growing Android gaming platform!
Read More
by Aethyna
Feb 22, 2018
The SEA version of the free-to-play mobile clicker game, Lutie RPG Clicker, is coming to Singapore, Malaysia, Indonesia, and the Philippines on iOS & GooglePlay on 26 March 2018!
Read More
by Aethyna
Feb 22, 2018
Have fun managing and developing your very own virtual hospital in My Hospital! Treat a variety of hilarious illnesses using your own line of medicines which you've produced at your lab. With so much to do and so many stuff to uncover, this game will keep you engaged for the days or even months to come!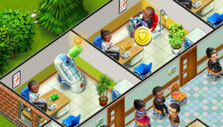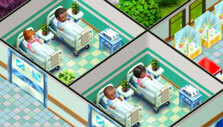 Read More
Older Posts
Blog Archive
Featured Games
Blade & Soul Avenge your massacred brothers and sisters in Blade & Soul's epic story of war and betrayal!
Forge of Empires Starting with a small Stone Age settlement it is your task to create an empire and follow it onward throughout the centuries!
Sinespace Explore tons of gorgeous, player-created worlds or create your own in Sinespace!
Lady Popular Dress to impress in a stunning virtual fashion game where you can own the catwalk.
Tribal Wars 2 Rally your armies, fortify your castle walls and lead your soldiers to glory in Tribal Wars 2 today!
Lineage II Explore through the lands of Aden in a living and breathing, epic fantasy-based MMORPG, Lineage II!
Statistics
Games1,737
Articles598
Surveys65
Blog Posts6,500
Users3,534
User Reviews162
Find us on Facebook