Facebook Games List
Top 10 Facebook Games
These are all games that can be played through Facebook, allowing you to play and compete with your Facebook friends or other Facebook users.
Fight injustice in your neighborhood of Nerdia in this fun yet whimsical RPG, Chronicles of Nerdia!
9
rate
Enjoy an exciting game of poker in this brilliant sequel, Governor of Poker 3!
10
rate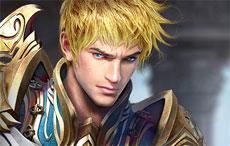 Assemble a team of heroes and take the demon invasion head-on in this brand-new MMORPG, Dragon Glory!
9
rate

In a world filled with hungry animals, do you have what it takes to become the ultimate chef?
10
rate

Save the world from Abyssal monsters in a brilliant hybrid Strategy/MMO game.
9
rate

Lead your kingdom back to its previous glory by planting, harvesting and crafting items, and pushing back the witch's curse that shrouds the land in darkness!
9.5
rate

Travel with Indy to Recover the Ball of Fate in a Brilliant Match 3 Game.
9
rate

Put your power of observation to the test by searching for clues and evidences that will be able to put away a dangerous killer for life!
8
rate

Turn a tiny village into an incredibly beautiful Land of Magic in this amazing farming simulation game, Charm Farm!
9.3
rate

Fish for over 150 species of exotic fish in Fishao! Get better fishing gear, team up with friends and join tournaments in this charming fishing simulationg game. Discover how to catch big and rare fish and earn big rewards to become the best fisher in town!
10
rate

Enjoy Solitaire Action and play in tournaments against people from all over the world.
8
rate

Fight off The Persians & Other Spartans in a Stunning Strategy Game Set in Sparta.
10
rate

Save the Oil Covered Animals in A Hugely Popular & Fun Match-3 Game.
7.5
rate

Enjoy a fantastic 3D pool game, look straight down the cue or from the top as you play your way to the top of the league.
10
rate

Enjoy the worlds most match 3 game, swap candies and complete your orders, use special boosters and share lives with your friends.
8.3
rate
Featured Games

Forge of Empires Starting with a small Stone Age settlement it is your task to create an empire and follow it onward throughout the centuries!

Naruto Online Engage in epic battles alongside Naruto and his friends in this turn-based role playing game, Naruto Online!

Second Life Build your own perfect place in the biggest virtual world around.

Tribal Wars 2 Rally your armies, fortify your castle walls and lead your soldiers to glory in Tribal Wars 2 today!

Wizard 101 Enjoy the fantastic Wizard 101, become a Wizard, collect pets and battle mighty foes in a brilliant free game.

Roblox Create your Own Game or Play Others Creations in A Fantastic Sandbox World.
Statistics
Games868
Articles154
Surveys61
Blog Posts1,608
Users2,036
User Reviews132
Find us on Facebook