Android Games List
Top 10 Android Games
Games that are available to play on Android Phones and Devices.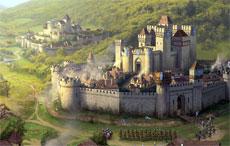 Rally your armies, fortify your castle walls and lead your soldiers to glory in Tribal Wars 2 today!
9
rate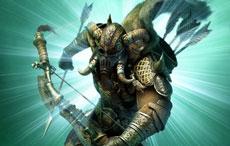 Welcome to the ruthless world of Vikings, governed by freedom, power, fear and violence. Build your magnificent palace, take part in strategic campaigns, ramp up your valiant army and boost your coffers by plundering rich loot. Commence the era of decisive conquests, fierce battles and heroic splendor right now!
10
rate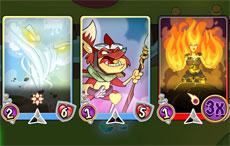 Travel to a newly discovered island in hopes of getting rich, powerful and famous by extracting Spellstones!
9
rate

Be Anything You Want and Make Your Perfect World in the Amazing IMVU.
9
rate

Rise up once again and show the world your leadership and skills as you dominate the world and claim it as your own!
10
rate

Bluff your way to the top of the leaderboard in Governor of Poker 3's many poker towns and tournaments.
10
rate

Take the battle to the enemy in your customized and deadly tank!
8.6
rate

Enter a brilliant Anime world and join the eternal war between Demons and Angels.
9.2
rate

Set up a strong economy and technologies to amass an invincible army and march upon those who would defy you in Imperia Online!
9
rate

Create your Own Game or Play Others Creations in A Fantastic Sandbox World.
8.8
rate

Save the world from Abyssal monsters in a brilliant hybrid Strategy/MMO game.
9
rate

Travel with Indy to Recover the Ball of Fate in a Brilliant Match 3 Game.
9
rate

Enjoy Solitaire Action and play in tournaments against people from all over the world.
8
rate

Enjoy a Great MMORPG & Fight with Angels at your Side against A Great Evil.
8
rate

Save the Oil Covered Animals in A Hugely Popular & Fun Match-3 Game.
7.5
rate
Featured Games

Forge of Empires Starting with a small Stone Age settlement it is your task to create an empire and follow it onward throughout the centuries!

Naruto Online Engage in epic battles alongside Naruto and his friends in this turn-based role playing game, Naruto Online!

Second Life Build your own perfect place in the biggest virtual world around.

Tribal Wars 2 Rally your armies, fortify your castle walls and lead your soldiers to glory in Tribal Wars 2 today!

Crossout Customize your own "death machine" and head into explosive vehicular combat in this Mad Max-themed, action MMO game!

Wizard 101 Enjoy the fantastic Wizard 101, become a Wizard, collect pets and battle mighty foes in a brilliant free game.
Statistics
Games815
Articles151
Surveys61
Blog Posts1,522
Users1,932
User Reviews128
Find us on Facebook