Virtual Games List
Top 10 Virtual Games
Create an avatar and explore Virtual Worlds, customise your look, socialise and even own fabulous properties. Be anything you want at any time in a Virtual Game.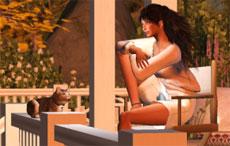 Build your own perfect place in the biggest virtual world around.
10
rate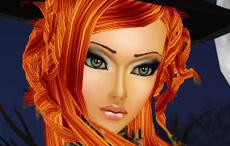 Be Anything You Want and Make Your Perfect World in the Amazing IMVU.
9
rate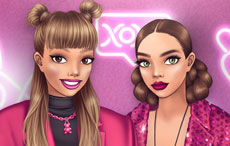 Dress to impress in a stunning virtual fashion game where you can own the catwalk.
8.5
rate

Become a cute animal and explore a world full of games, fun and friends.
7.2
rate

Create your Own Game or Play Others Creations in A Fantastic Sandbox World.
8.8
rate

Turn a tiny village into an incredibly beautiful Land of Magic in this amazing farming simulation game, Charm Farm!
9.3
rate

Enjoy a stunning farm game full of cute animals and fun characters.
8
rate

Build your own game in the stunning browser sandbox space that sets your creativity free.
8
rate

Explore a fantastic and fun virtual world with lots of cool clothes and your own home!
6
rate

Enter a world full of amazing cloths, celebrities and the chance to express yourself.
9
rate

Sell your crops and produce to make an even bigger farm in a cute new game.
7
rate

Own a wonderful 3D farm full of fun animals and buildings.
8
rate

Explore a bright and fun world especially for children and full of games.
8
rate

Enjoy the first and still one of the best farm games around.
9
rate

Join the fun characters of Monster High in a brilliant virtual worlf.
8
rate
Featured Games

Forge of Empires Starting with a small Stone Age settlement it is your task to create an empire and follow it onward throughout the centuries!

Naruto Online Engage in epic battles alongside Naruto and his friends in this turn-based role playing game, Naruto Online!

Second Life Build your own perfect place in the biggest virtual world around.

Tribal Wars 2 Rally your armies, fortify your castle walls and lead your soldiers to glory in Tribal Wars 2 today!

Crossout Customize your own "death machine" and head into explosive vehicular combat in this Mad Max-themed, action MMO game!

Wizard 101 Enjoy the fantastic Wizard 101, become a Wizard, collect pets and battle mighty foes in a brilliant free game.
Statistics
Games815
Articles151
Surveys61
Blog Posts1,522
Users1,932
User Reviews128
Find us on Facebook