MOBA Games List
Multiplayer online battle arena (MOBA), also known as action real-time strategy (ARTS), originated as a subgenre of the real-time strategy (RTS) genre of video games, in which a player controls a single character in one of two teams. The objective is to destroy the opposing team's main structure with the assistance of periodically spawned computer-controlled units that march forward along set paths. Player characters typically have various abilities and advantages that improve over the course of a game and that contribute to a team's overall strategy.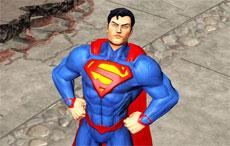 Become a Superhero and Save the Multiverse in A Stunning MOBA by DC Comics.
8
rate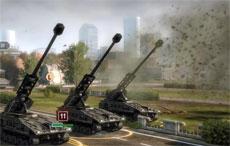 Be a victor and write your own history in EndWar Online today!
10
rate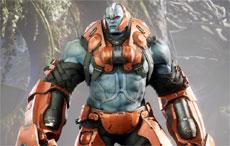 Enjoy classic MOBA gameplay in a whole new perspective in this highly competitive MOBA, Paragon!
9.5
rate

Work with your team to destroy the enemy's Aegis and claim victory in this brand new MOBA game, Heroes Evolved!
10
rate
DotA 2 is a Massively Online Battle Arena where players compete in a 5-vs-5, arena-like match where they play as heroes with separate sets of skills and battle among themselves. The game is based on the popular Warcraft 3 mode of the same name that has given birth to the new MMO genre, MOBA.
10
rate

Take control of your very own dragon and work with your team to destroy your opponents' shrine in this fun MOBA game!
7
rate

Enjoy a unique blend of tower defense and MOBA in this amazingly competitive and fun game, Orcs Must Die: Unchained!
9
rate

Fight to destroy your opponent's tower by overwhelming him/her with your customized waves of minions.
8
rate

Enter the next generation of MOBA in a brilliant new game featuring a huge range of heroes, a full story mode and lots of fast paced action.
9
rate
Featured Games

Forge of Empires Starting with a small Stone Age settlement it is your task to create an empire and follow it onward throughout the centuries!

Naruto Online Engage in epic battles alongside Naruto and his friends in this turn-based role playing game, Naruto Online!

Second Life Build your own perfect place in the biggest virtual world around.

Tribal Wars 2 Rally your armies, fortify your castle walls and lead your soldiers to glory in Tribal Wars 2 today!

Crossout Customize your own "death machine" and head into explosive vehicular combat in this Mad Max-themed, action MMO game!

Wizard 101 Enjoy the fantastic Wizard 101, become a Wizard, collect pets and battle mighty foes in a brilliant free game.
Statistics
Games815
Articles151
Surveys61
Blog Posts1,522
Users1,932
User Reviews128
Find us on Facebook