Games starting with R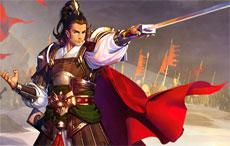 Squash the Yellow Turban Rebellion with your faithful generals and mighty armies in Rage of 3 Kingdoms!
9
rate
Travel to Midgard and start your new journey to become a hero in Ragnarok Online!
8
rate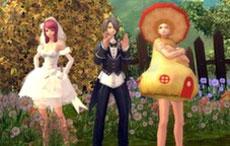 Choose from different job classes and embark on a grand adventure in Ragnarok Online 2!
10
rate

Ragnarok is back and now available for mobile platforms. Ragnarok: Path of Heroes features the classic gameplay and job classes that will be playable on your smartphone, you can form a party with friends or challenge other players in a classic PvP bout.
6
rate

Expand your railway business and soon, you'll have a network of tracks and a magnificent fleet of trains plying them to bring in profit for your "rail nation"!
9
rate

Choose from the three powerful institutes and six different classes and become the best in Ran World. So, are you ready for this?
6
rate

Rappelz is a unique dark fantasy MMORPG. There are 3 races to choose from, though all players will start with a fixed character class and must advance their characters to unlock more classes. It also boasts to have a special pet system where players can capture and train monsters as their pets.
7
rate

Jump, run and slide your way into a ton of levels to explore and meet the cuddly creatures called Incrediballs in Rayman Adventures!
9
rate

Fight for the Soviets or for the United States in this thrilling Cold War-themed MMOFPS!
8.5
rate

Choose your class from princess to thief and use it to complete quests and search for a mysterious stone that fell centuries ago in Red Stone Online.
9
rate

Experience the romance of Regency England and help Bella take charge of her destiny and create the ballroom of her dreams.
10
rate

Choose between diplomacy and war in an amazing adventure MMO where you decide the fate of your kingdom. Rule with strength and take the fight to your enemies with your army of heroes.
9
rate

Will you be able to save the Spritelings, defeat the evil villain and his minions, and bring magic back to the world?
10
rate

Experience a stunning fantasy MMORPG with a strong oriental theme and a varied and fun gameplay with Revelation Online today!
10
rate

Enjoy a brilliant 3D riding game where you can compete in 3 different disciplines.
10
rate
Featured Games

Forge of Empires Starting with a small Stone Age settlement it is your task to create an empire and follow it onward throughout the centuries!

Naruto Online Engage in epic battles alongside Naruto and his friends in this turn-based role playing game, Naruto Online!

Second Life Build your own perfect place in the biggest virtual world around.

Tribal Wars 2 Rally your armies, fortify your castle walls and lead your soldiers to glory in Tribal Wars 2 today!

Crossout Customize your own "death machine" and head into explosive vehicular combat in this Mad Max-themed, action MMO game!

Wizard 101 Enjoy the fantastic Wizard 101, become a Wizard, collect pets and battle mighty foes in a brilliant free game.
Statistics
Games815
Articles151
Surveys61
Blog Posts1,522
Users1,932
User Reviews128
Find us on Facebook