Games starting with L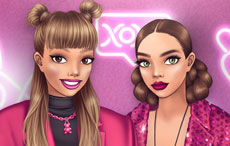 Dress to impress in a stunning virtual fashion game where you can own the catwalk.
8.5
rate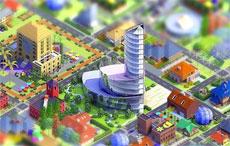 The citizens of your city need a new place to live... can you build a new City of Dreams for them?
9
rate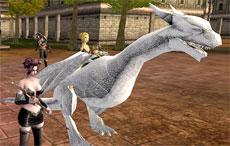 Looking for an old-school MMORPG? Last Chaos may just suit you!
7
rate

Hold out against the zombie horde and fight against other players for vital resources in Last Empire War Z!
7
rate

Enjoy a Great MMORPG & Fight with Angels at your Side against A Great Evil.
8
rate

Build up your team of heroes and send them to battle the horde of orcs terrorizing the land in League of Angel 2.
7.6
rate

Do you have what it takes to save Elysium from the nefarious evil that plagues it? Play League of Angels II - Paradise Land and find out!
10
rate

Pick your Summoner and enter the battle in the worlds biggest MOBA MMO.
9.5
rate

Do you have a craving of weaving through traffic at amazing speeds? Well, you'll definitely enjoy League of Racers! Try it now!
10
rate

Stand your ground and beat back the horde of demons hell-bent on turning the world into their very own version of paradise!
9.8
rate

Will you be able to rise to the top and be the best of all the Legend Knights around? Well, play legend Knight today and find out!
8
rate

Play as one of the four major factions in the Great Callasian War and set off to dominate the land in Legends of Callasia!
10
rate
Build your own formidable castle and set up an impressive medieval empire in this amazing MMO strategy game, Legends of Honor!
4.3
rate

Adventure in a fun world full of Lego and Rescue your Lego Friends.
10
rate

In Letter Quest: Remastered, you must guide Grimm through a horde of evil enemies by using the power of words. The longer the word, the stronger your attack.
10
rate
Featured Games

Forge of Empires Starting with a small Stone Age settlement it is your task to create an empire and follow it onward throughout the centuries!

Naruto Online Engage in epic battles alongside Naruto and his friends in this turn-based role playing game, Naruto Online!

Second Life Build your own perfect place in the biggest virtual world around.

Tribal Wars 2 Rally your armies, fortify your castle walls and lead your soldiers to glory in Tribal Wars 2 today!

Crossout Customize your own "death machine" and head into explosive vehicular combat in this Mad Max-themed, action MMO game!

Wizard 101 Enjoy the fantastic Wizard 101, become a Wizard, collect pets and battle mighty foes in a brilliant free game.
Statistics
Games815
Articles151
Surveys61
Blog Posts1,522
Users1,932
User Reviews128
Find us on Facebook