Games starting with G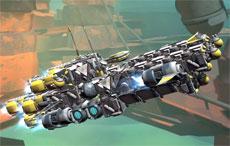 Join the Galactic Junk League and fight against other teams of Junkers for exclusive scavenging rights.
8
rate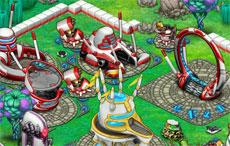 Can you save the starlings by defeating Firebit? Play now to find out!
7
rate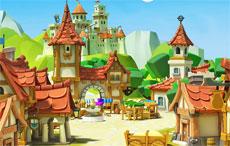 In the Game of Emperors, only mightiest will survive and emerge as the victor. Are you one of the mighty?
10
rate

Play bingo while enjoying the Gamepoint experience in this brilliant free-to-play online bingo game, Gamepoint Bingo!
9.5
rate

Experience a unique hidden objects adventure based on time-traveling!
8.7
rate

Jon is trying to lose weight and Garfield is trying to put on more of it in this funny simulation game, Garfield: Survival of the Fattest. Join the rest of Garfield and Friends and help the lazy cat stay fat!
10
rate
Guide your gnome through (or over) all the challenging obstacles that littered his way in his attempt to rescue the princess. Don't forget to collect as many socks as you can. With inquisitive controls, a very fast-paced gameplay, and fun challenges, Geki Yaba Runner is definitely a game that casual to core gamers would enjoy.
9
rate

If you like to play Team-Fortress-like MMO shooters on your browser, Get the Gun is one game you shouldn't miss out on!
10
rate
Step into the world of Ghost Recon and become the ultimate soldier.
9
rate

Choose from a member of Section 9 to put your cybernetic abilities to the test and commit to your duty of keeping society safe with the rest of your team. Cyber-terrorists don't intend on making your life easy in this futuristic FPS, but with the sort of abilities you'll get, you're bound to put up one heck of a fight!
10
rate

Engage in the highly competitive battles alongside massive Guardians in Gigantic, a MOBA that's not like any other!
9
rate
If you love playing something new, the brilliant mix of genre that Global Agenda: Free Agent provides is definitely something you'd want to try!
9
rate

Assume the role of a counter-terrorism agent and track down one of the biggest and most ruthless terrorism organization in the world in Global Agents!
10
rate

Grab your weapon and fight for the Storm Union or the Strike Cops in this thrilling, realistic MMO shooter game, Global Strike!
9
rate

Choose among dozens of realistic tackle options and bait, and travel between the world's best fishing spots in Go Fishing today!
9
rate
Featured Games

Forge of Empires Starting with a small Stone Age settlement it is your task to create an empire and follow it onward throughout the centuries!

Naruto Online Engage in epic battles alongside Naruto and his friends in this turn-based role playing game, Naruto Online!

Second Life Build your own perfect place in the biggest virtual world around.

Tribal Wars 2 Rally your armies, fortify your castle walls and lead your soldiers to glory in Tribal Wars 2 today!

Wizard 101 Enjoy the fantastic Wizard 101, become a Wizard, collect pets and battle mighty foes in a brilliant free game.

Roblox Create your Own Game or Play Others Creations in A Fantastic Sandbox World.
Statistics
Games868
Articles154
Surveys61
Blog Posts1,608
Users2,036
User Reviews132
Find us on Facebook