Games starting with D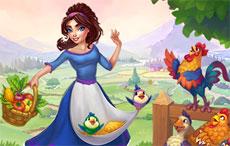 Escape from the hustle and bustle of Victorian cities and move to the countryside in Dakota Farm Adventures!
6
rate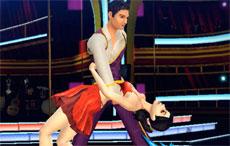 Achieve your dream to become the best celebrity dancer in town in Dancing with the Stars!
8
rate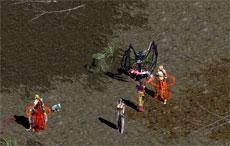 Enter a horrific realm of eternal darkness where vampires roam the land in Dark Eden: Catalyst!
8
rate

Time hop between different eras and help the locals take care of the monster-from-the-dark-abyss problem that they have.
9
rate

Step into the Dark Manor now and discover its spine-chilling secrets hidden within… if you dare!
10
rate

Battle for control in the void of space in a brilliant MMO FPS.
9
rate

Save the people of Barsia from a twisted summoner who has the ability to summon and command ferocious mechanical beasts!
10
rate

Rescue the missing children and stop the fabled Snow Queen before her sorrow brings upon the destruction of the world!
9
rate

Become a legendary hero as you drive back the evil demon king just as your ancestor did.
5.3
rate

Enter the world of Dawngate and choose your side in an epic struggle.
9
rate

Can't get enough of the zombies in the Walking Dead? Well, we've got something even better for you – experience the thrill of living on the edge, of trying to survive, in a bleak post-apocalyptic world in this fantastic, top-down, semi-hardcore MMORPG, Dead Frontier! Are you tough enough to survive?
9
rate

Enter the dark and zombie-infested world and fight for the survival of humanity in Dead Trigger 2 today! Will you survive?
9
rate

Take the plunge and face the dangers of the briny deep as the commander of an impressive submarine in Deepolis today!
9
rate
DotA 2 is a Massively Online Battle Arena where players compete in a 5-vs-5, arena-like match where they play as heroes with separate sets of skills and battle among themselves. The game is based on the popular Warcraft 3 mode of the same name that has given birth to the new MMO genre, MOBA.
10
rate

The last of humanity needs you! Will you enlist and join the rest of the brave heroes in fighting the demonic invaders?
8
rate
Featured Games

Forge of Empires Starting with a small Stone Age settlement it is your task to create an empire and follow it onward throughout the centuries!

Naruto Online Engage in epic battles alongside Naruto and his friends in this turn-based role playing game, Naruto Online!

Second Life Build your own perfect place in the biggest virtual world around.

Tribal Wars 2 Rally your armies, fortify your castle walls and lead your soldiers to glory in Tribal Wars 2 today!

Wizard 101 Enjoy the fantastic Wizard 101, become a Wizard, collect pets and battle mighty foes in a brilliant free game.

Roblox Create your Own Game or Play Others Creations in A Fantastic Sandbox World.
Statistics
Games868
Articles154
Surveys61
Blog Posts1,608
Users2,036
User Reviews132
Find us on Facebook