Games starting with C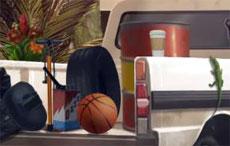 Solve thrilling cases filled with exciting plot twists and the familiar CSI: Las Vegas crew!
10
rate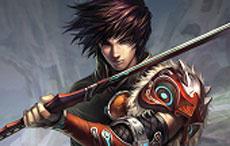 Enter the world of Ektensia and become a mercenary in search of glory, power and your younger sister.
10
rate
Duel with other Cabals in this intense and story-driven MMOCCG, Cabals: Magic and Battle Cards!
8
rate

Immerse yourself in an aromatic adventure in this exciting mahjong game, Café Mahjongg, by collecting all the different types of coffee today!
9
rate

Will you be able to help your grandparents keep their local pastry shop afloat and keep the evil "corporation" from running the shop to the ground?
10
rate

Everyone loves cakes! In this game, you'll be given lots of them! Join in the many sweet adventures and collect as many cakes as you can!
10
rate

Know your fighters and empower them to fight against giants, creepy skeletons and other weird monsters in Call of Defense TD.
9
rate

Enter a world full of intrigue and danger as a world poised on the brink of war is facing demon invasions. Become a mighty hero, build your castle and army and take to the battlefield in a real time strategy game.
9
rate

Help Jenny save Candy Kingdom from ruin by spreading the jelly while matching yummy candies in Candy Crush Jelly Saga!
10
rate

Enjoy the worlds most match 3 game, swap candies and complete your orders, use special boosters and share lives with your friends.
8.3
rate

Explore new levels and candies in a brilliant match 3 game that is just as sweet as the original. Play Candy Crush Soda Saga today!
-
rate

Can you become of the best players in reaching the highest level and collect as many cute and colorful candies as possible? Try out Candy Valley that is available on Facebook and on the Android mobile platform where you match 3 identical candies to collect them and finish the required candies in every stages.
10
rate

Collect, race and research a range of exotic and fast super cars and build the best race city for your friends to admire in Car Stories today!
9
rate

Dive into the 1100s where the very first battle for the holy land erupts between the Crusaders and the Arabian in Castle Fight!
7
rate

Put your power of observation to the test by searching for clues and evidences that will be able to put away a dangerous killer for life!
8
rate
Featured Games

Forge of Empires Starting with a small Stone Age settlement it is your task to create an empire and follow it onward throughout the centuries!

Naruto Online Engage in epic battles alongside Naruto and his friends in this turn-based role playing game, Naruto Online!

Second Life Build your own perfect place in the biggest virtual world around.

Tribal Wars 2 Rally your armies, fortify your castle walls and lead your soldiers to glory in Tribal Wars 2 today!

Wizard 101 Enjoy the fantastic Wizard 101, become a Wizard, collect pets and battle mighty foes in a brilliant free game.

Roblox Create your Own Game or Play Others Creations in A Fantastic Sandbox World.
Statistics
Games868
Articles154
Surveys61
Blog Posts1,608
Users2,036
User Reviews132
Find us on Facebook