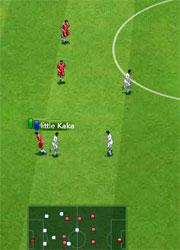 Euro Football
Sports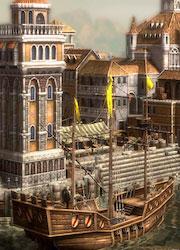 Anno Online
MMO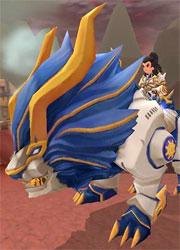 Grand Fantasia
MMO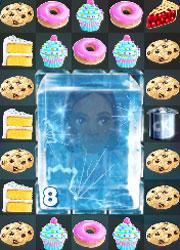 Crazy Kitchen
Casual
About Us

Worldwide Games Database (WWGDB) reviews the best online games in the industry. To be selected into the database, the game must fit certain criteria and fall within the highest standards of game play, graphics, sound effects and community. Only games that fit that standard are included and given a comprehensive review.
Games that are selected get the WWGDB Seal of Approval. You can be certain that games with the seal have met our standards of quality. Enjoy the game.
Recent Games
View all

Dr Zomboss is up to no good once again! His greatest invention yet – the Zombot Hero-Tron 5000 has "explodonated", transforming rare Plants and Zombies from around the world into superheroes! Take on these heroes and their minions in a brand new turn-based battlefield in Plants vs Zombies: Heroes. Play against other players via the game's PvP Leagues and see how high you rank. Sounds fun? Try this game for free!
10
rate

Dive into a world where champions dedicate their lives to the arena in Battlerite, a team arena brawler game played in a MOBA-like perspective. Customize your champions of choice with a range of Battlerites and test your mettle against AIs or other players in an ultimate showdown of skill, teamwork and strategy. Do you have what it takes to thrive in the cutthroat world of gladiators? Find out now by playing Battlerite!
10
rate

Take a trip to the farm and begin to collect cropsies in this amazing new game from King, here you can enjoy all the fun of the original and take a peek at the newest and most fun twists and levels. Collect these cute little critters, scare off the nasty Rancid and save the day once more!
10
rate
Articles
View all

The dawn of the arena-based shooter is back with Overwatch and Paladins leading the charge, but fans are arguing that one of them was just an imitation, but honestly speaking, should that even matter?
10
rate

Games have been used as a fun way to learn for kids to adults; from people with disabilities to even people who have suffered tremendous mental trauma. However, can games be used to address social issues and to push for the necessary social changes in our modern society?
10
rate

I traded my comfy seat behind my laptop for a ticket to attend Asia's biggest games expo. Here's my adventures (and misadventures) at ChinaJoy 2016!
9
rate

That's it! We're pulling out all the stops for this major milestone celebration – bring out all the fireworks and let's light up tonight's sky like it's the 4th of July! Free virtual drinks and snacks are included as usual of course, so come and celebrate this amazing moment with us!
10
rate
Surveys
View all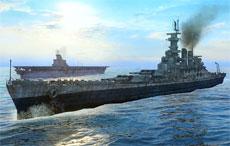 There are a ton of beautifully-recreated battleships in World of Warships, but which of them do you think has the best design?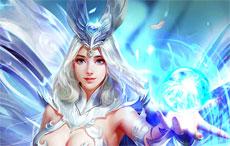 There are many heroes in League of Angels 2. Which one of them is your favorite?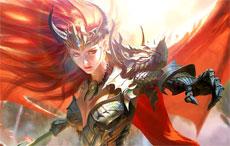 League of Angels 2 is famed for its selection of beautiful angels ranging from the battle-born Theresa to the soft-spoken Aphrodite. Which of these angels do you think are the most beautiful?
Recent Blog Entries
View all

by Aethyna
Oct 27, 2016
Take on various Plant or Zombie heroes and their minions in a brand new, turn-based battlefield in Plants vs Zombies: Heroes, where a good deck, a brilliant strategy, a huge dose of luck, and more importantly, excellent skills, are crucial to secure victory. Enjoy the unique MMOCCG twist infused into the PvZ series!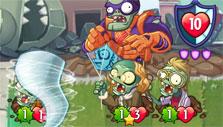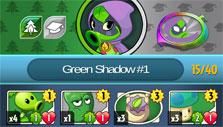 Read More

by Aethyna
Oct 27, 2016
Trick or Treat! As Halloween quickly approaches, the free to play action RPG Legacy of Discord – Furious Wings is introducing a new Halloween update that's full of treats! Join the LoD Halloween party and get into the spirit with frights and sweets to end October with huge celebration!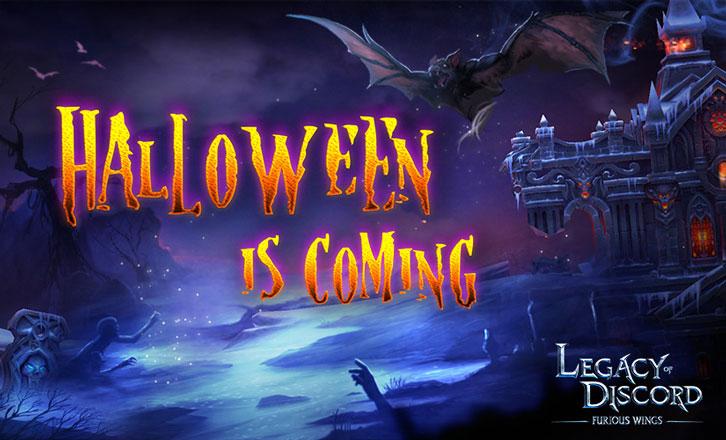 Read More

by Aethyna
Oct 26, 2016
Rail Nation: Steam over Europe's new update brings a range of exciting features and improvements (Infograph inside!)
Read More

by Aethyna
Oct 26, 2016
Play the unique and entertaining MMOCCG, Astral Heroes, on the world's favorite PC gaming platform, Steam, today!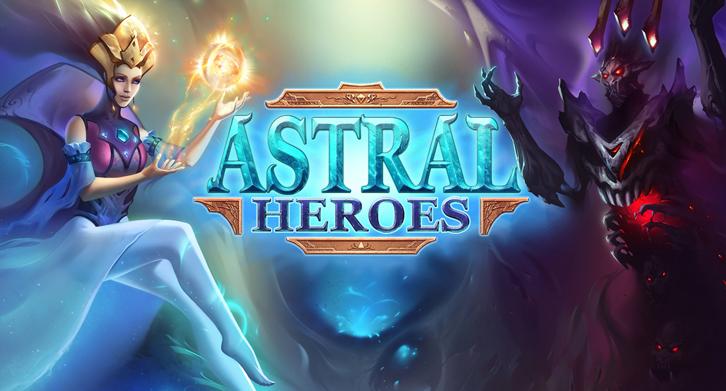 Read More

by Aethyna
Oct 26, 2016
Don't miss out on the amazing Halloween event that's happening right here in Wild Terra!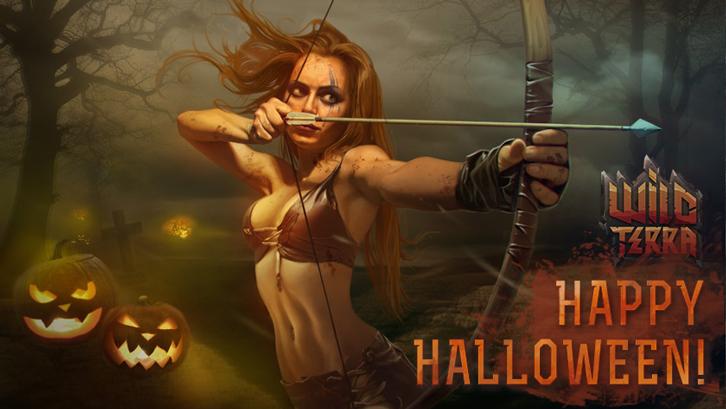 Read More

by Richard
Oct 25, 2016
Bingo Drive mixes the classic Bingo game with exploration and car customization. You can make your ride looked cool by customizing it while getting nice bonus perks on the side. Challenge real players to a game in real time and be the first the get a Bingo. Travel in different areas across the globe and collect trophies.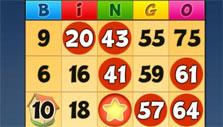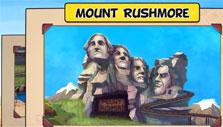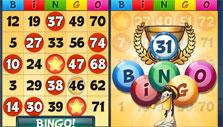 Read More

by Aethyna
Oct 25, 2016
This new feature allows players to change into amazing Battle Skins and greatly increase their Battle Rating.
Read More

by Aethyna
Oct 25, 2016
Halloween is almost here! Are you looking forward to the spookiest day of the year?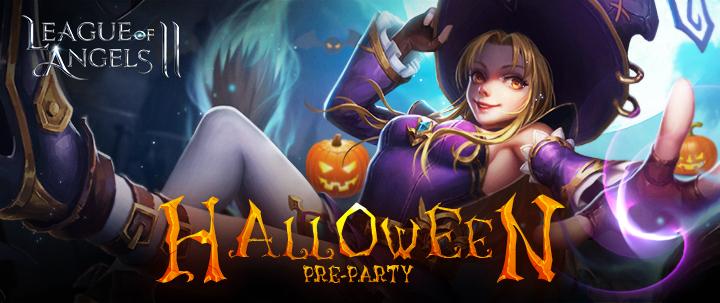 Read More
View more
Featured Games

League of Angels 2 Take down the Plague Queen and her horde in this exciting sequel, League of Angels 2!

Forge of Empires Starting with a small Stone Age settlement it is your task to create an empire and follow it onward throughout the centuries!

Naruto Online Engage in epic battles alongside Naruto and his friends in this turn-based role playing game. Pick your avatar, complete quests and level up to fulfill the wishes of the Hokage and help rid Konoha of evil foes. Use special skills and follow a familiar timeline with characters from the show.

Tribal Wars 2 Rally your armies, fortify your castle walls and lead your soldiers to glory in Tribal Wars 2 today!

Ikariam Build your own Green City State and Take over the country in a fantastic strategy game.

Guardians of Divinity Strive to regain your godhood and to triumphantly return to Arcadia in Guardians of Divinity!
Statistics
Games608
Articles123
Surveys61
Blog Posts1,055
Users1,336
User Reviews119
Find us on Facebook